Mission Delicious : Goodbye, Doc…
Filed under News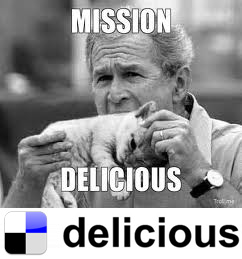 Dr. Chu Tsao Link Central is being closed today; it won't be updated anymore.
All its content has been migrated to this Delicious account.
So please feel free to browse its links, stacks and tags… and stay tuned on Delicious!
_________________
Dr. Chu Tsao Link Central est fermé et ne sera plus mis à jour.
Son contenu a été migré vers ce compte Delicious.
Laissez-vous donc aller à parcourir ses liens, collections et étiquettes… et restez à la page sur Delicious!